Car
New 2023 Kia EV9 priced from £64,995 in the UK
Arriving to join the segment-bending Kia EV6 crossover in dealerships from late 2023, the EV9 heralds the beginning of a bold new design era for Kia as it progresses with its ambitious 'Plan S' to launch another 13 bespoke EVs by 2027.
Its role is especially important in this regard, according to Kia's chief brand officer Artur Martens, who said the EV9 "will help us keep reshaping the image consumers have of our brand" – an initiative supported by wide-reaching dealer reform measures and expansion into new segments.
The three-row EV will be the most expensive Kia model yet, as well as one of its largest. Entry-level Air-trim cars – the rangiest in the line-up, completing 336 miles between charges – are priced from £64,995. The more sporting GT-Line and GT-Line S variants are priced from £72,495 and £75,995 respectively, with the range-topping six-seat GT-Line S hitting £78,745.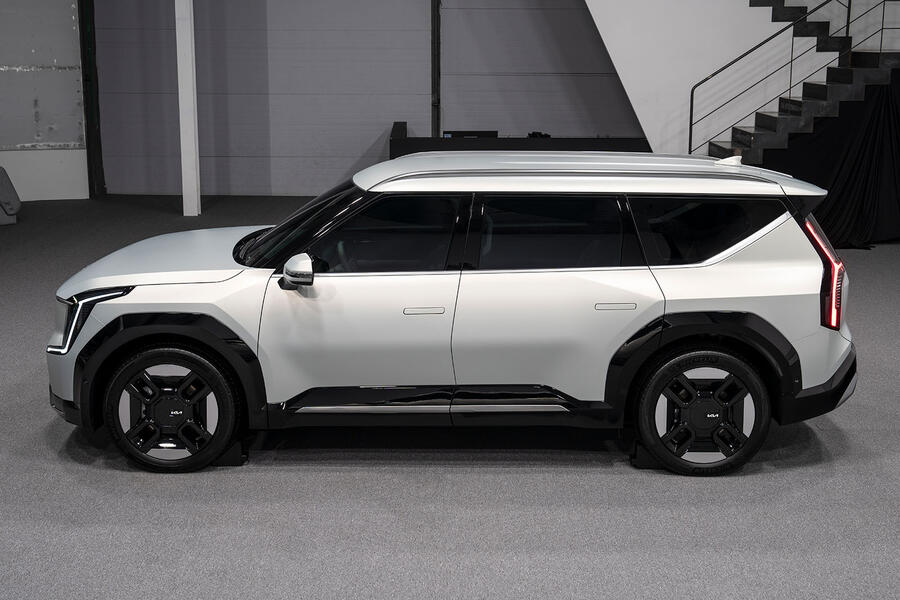 The EV9 is the first all-new Kia designed entirely under the stewardship of ex-BMW designer Karim Habib, who explained that all future models will contain obvious visual links, without the brand pursuing a 'Russian doll' approach to its line-up.
With regard to its silhouette and definitive design cues, the production-spec EV9 remains heavily faithful to the radical concept Kia showed at Los Angeles in 2021, but it rides noticeably closer to the ground – courtesy of a much thicker battery pack and 21in wheels in place of the concept's 23s (19in and 20in items will be available) – and has softened some of the show car's sharpest edges. Kia calls its design approach for this new EV family 'Opposites united' and says the EV9 embodies it with a "unique blend of sleek, sculptural design with confident and assertive geometry".
Source link