Car
Mercedes-Benz GLC Coupe Review (2023)
Like the most powerful diesel, the petrol GLC 300 offers 254bhp but is slightly quicker, officially sprinting from 0-62mph in 6.3sec. But it doesn't feel as sprightly as the numbers suggest and that's largely due to the standard-fit nine-speed automatic gearbox.
In fact, it hesitates so much off the line that our test car even began to inch backwards while waiting for the engine to kick in away from the lights. Luckily, once you get moving, things improve tenfold and the GLC Coupé's gearbox begins to flick through the gears with near-imperceptible smoothness.
In keeping with the GLC Coupé's sporty nature, sports suspension comes as standard and, even on relatively small 19in wheels, it's rather firm, moving you around in your seat and picking up on almost every imperfection that the road can throw at you. It's not so bad that you wouldn't be able to live with it, but rivals with air or adaptive suspension, at this price point, are far more comfortable. In fact, with optional air suspension equipped, the GLC Coupé rides exceedingly well but, like with the GLC SUV, that's not an option destined for the UK.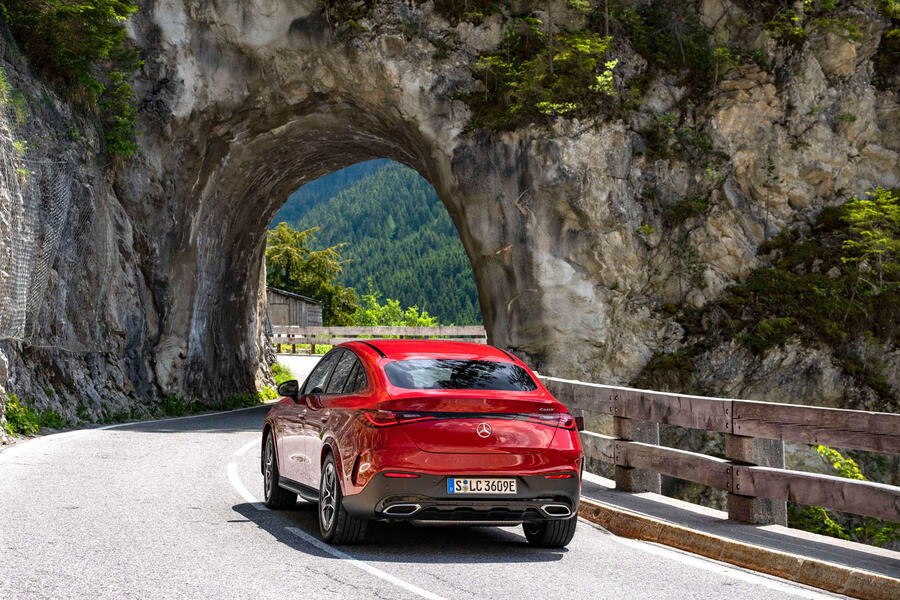 As you might expect, the stiff suspension does pay off when you head out onto a winding country road, where the firmness helps the heavy car to remain composed, minimising body lean and giving you plenty of grip through corners. Like the SUV, the Coupé uses a variable steering set-up but it's been tweaked for a sportier feel. It's quite precise, but gains weight in a slightly uneven way, feeling light just off centre before suddenly getting heavier. You can certainly drive the GLC Coupé in a spirited manner, but if that's your thing, you might want to take a look at the Porsche Macan instead.
Source link