Car
Alpina B5 GT 2023 first drive
The chassis has also been honed to give the B5 GT a little more edge, but with care taken, says Alpina, to preserve its absorptive qualities. To this end, the spring and damper rates are unchanged (likewise the calibration of the active anti-roll bars and the rear-steering), but the GT gets new bumpstops that improve body control but only do so in demanding circumstances.
Ride height has been dropped a touch at the back and the torque-split is more rear-biased. In theory, the result is a car subtly more willing to rotate through bends, and while you would be hard pressed to feel the difference even with back-to-back testing, at Zandvoort the B5 GT is playful but without ever being a handful. Amusingly for what you might consider a highly cultured machine, you can unstick the tail at will, catching it then being an intuitive act, as the steering is perfectly sped (the B5 GT also gets new struts between the front suspension domes and the bulkhead, for added stiffness and precision).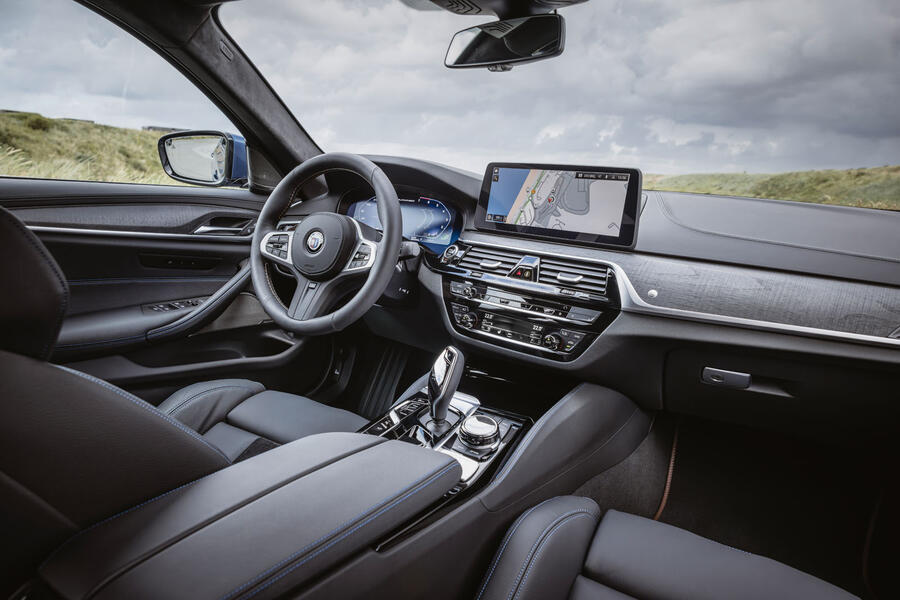 Helping you along in matters of traction and, if you like, oversteer is the B5 GT's limited-slip differential. As with the regular B5, it's a purely mechanical, plated affair from motorsport experts Drexler, and is arguably more transparent than the electronically controlled differential found in the an M5, at least during breakaway. 
Equally, carry too much speed and this 1980kg saloon bleeds gently into understeer more readily than an equivalent M car would, so with the B5 GT's monstrous speed also comes a fundamental benignness and stability. On the road, it will be easy to drive fast. A run down a less-than-beautifully surfaced access track also gave us no concerns about plushness. 
Source link